thomas.alspaugh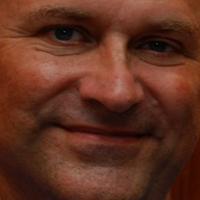 Personal Information
First Name

Thomas

Last Name

Alspaugh

Title

Visiting Assistant Researcher

Affiliation

Institute for Software Research / University of California, Irvine

Short Biography

Thomas A. Alspaugh worked as a developer, team lead, and manager at IBM, Data General, and other companies and as a computer scientist at the Naval Research Laboratory before returning for his PhD in Computer Science from North Carolina State University. He was an assistant professor in the University of California, Irvine's Informatics Department. He resides in the DC area where he is an adjunct at Georgetown and a visiting researcher in UCI's Institute for Software Research.

Research Interests

Requirements methods and tools for getting the right software solution to the right human problem: the interactions between law and requirements, FOSS licenses, privacy, effective use of scenarios and narrative requirements, bidirectional connection between stakeholder requirements and later development phases, empirical studies and requirements research, and how stakeholders understand requirements (or fail to).
Web
Personal Website

http://www.cs.georgetown.edu/~alspaugh/
History
Member for

7 years 47 weeks

Blog