FOSS 2010 Workshop Registration
At this time, only invited participants may register for the FOSS 2010 Workshop.
NOTE: THIS IS DOCUMENTATION, IT IS NOT A REGISTRATION FORM
Initiating Registration
To registser for the workshop, select "Create new account" below the login block in the left column of this page. This will take you to a new user registration form. Each field marked with a red asterix is required.
"Account Information": Enter the user name you want to use for the website and a valid email address. We suggest that you use a login name which will easily identify you to other workshop participants.

"Contact Information": Enter your mailing address, phone number and (optionally) fax. Using the checkbox below each field you can decide whether or not this information will be displayed on your public profile on this website. (Note that your email address will never be publically displayed on this site).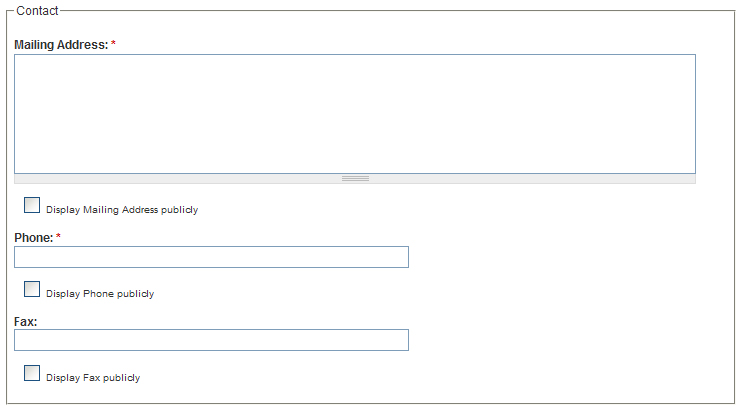 "Personal Information": Enter your first and last name as it will appear on your name badge. You can optionally enter a title, but must enter your affiliation. To familiarlize yourself to other workshop participants we ask that you include a short biography and a summary of your research interests.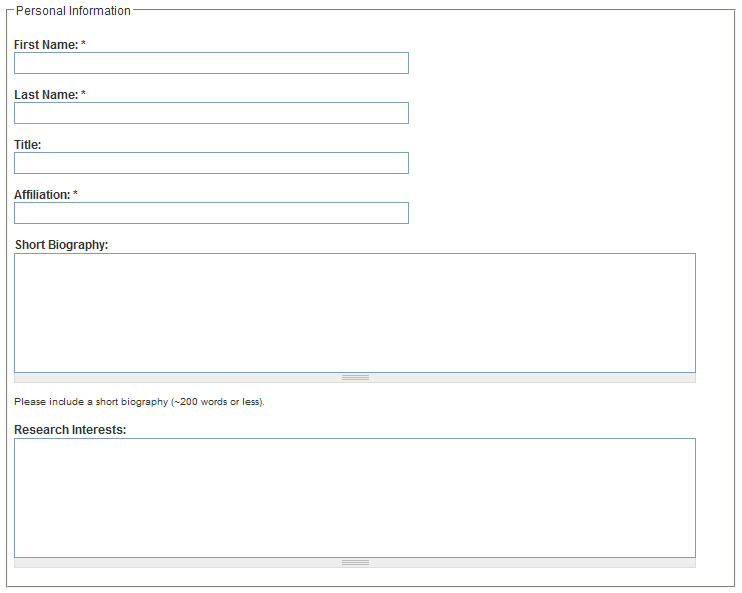 "Web": Here you can enter a URL for you personal/professional website and also for the organization to which you are affiliated.

"CAPTCHA": This site uses reCAPTCHA to protect against automated spam submissions. Enter the words that you see in the image above the captcha field.

Once you have completed the form, select the "Create new account" button. You will receive an email from the FOSS 2010 website to confirm that we have received your registration and to let you know that it is pending approval.
Completing Registration
Once your registration has been cleared, you will receive a second email with a link to a temporary login where you can set a new password for yourself.
At this time we strongly encourage you to upload a photo. (This can be done at a later time by selecting "My account" in the left column, then selecting the "Edit" tab). Photos will be cropped and scaled. For best results use a square(ish) cropped photo. It must be at least 200X200 pixels.
Be sure to press the "save" button at the bottom of the page!