shissam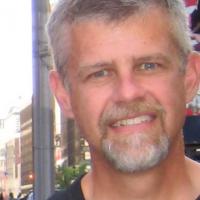 Contact
Mailing Address

4500 5th Ave.
Software Engineering Institute
Carnegie Mellon University
Pittsburgh, PA 15213
Web
Personal Website

http://www.facebook.com/scott.hissam

Affiliation Website

http://www.sei.cmu.edu/about/people/shissam.cfm
Personal Information
First Name

Scott

Last Name

Hissam

Title

Senior Member of the Technical Staff

Affiliation

Carnegie Mellon Software Engineering Institute

Short Biography

Scott A. Hissam is a senior member of the technical staff for the Carnegie Mellon Software Engineering Institute where he conducts research on component-based software engineering, open source software, and software architecture centric engineering. Mr. Hissam is a founding member of the International Federation for Information Processing (IFIP) Working Group 2.13 on Open Source Software and co-organizer of its annual conference and the General Chair for the 7th International Conference on
Open Source Systems in 2011. Scott just completed an internal research effort on "Programming Models for the Multicore Era" which sought to understand current and emerging multi-core programming models and to identify trends and gaps in those models as it would pertain to mainstream software engineers. His publications include two books (Building Systems from Commercial Components and Perspectives on Free and Open Source Software), papers published in international journals, and numerous technical reports. He has a Bachelor of Science degree in Computer Science from West Virginia University.

Research Interests

free and open source software, software architectures, software engineering, and component-based software engineering.
History
Member for

7 years 51 weeks

Blog