pmbach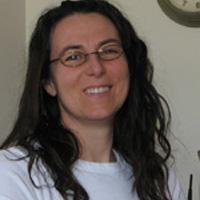 Personal Information
First Name

Paula

Last Name

Bach

Title

User Experience Researcher

Affiliation

Microsoft Corporation

Short Biography

Paula Bach is now a UX researcher at Microsoft. Previously she was a postdoctoral research associate at The University of Illinois Graduate School of Library and Information Science (GSLIS) working with Mike Twidale. Bach was an NSF-funded Computing Innovation Fellow. Bach completed her thesis, "Supporting the User Experience in Free/Libre/Open Source Software (FLOSS) Development" working in the Computer Supported Collaborative Learning Lab and Penn State Center for HCI under the direction of Jack Carroll, Edward M. Frymoyer professor of Information Sciences and Technology. She is still working with Twidale to continue and extend her research on ways in which sociotechnical solutions can foster participation from HCI professionals and HCI-interested users as well as investigating other ways to make FLOSS more usable.

Research Interests

Free/Libre/Open Source software (FLOSS) development communities have revolutionized the way software is produced. As of yet, very few FLOSS communities have revolutionized user experience (UX) design but more are integrating UX practices. In this talk I present a research space that aims to investigate three key areas of understanding and improving usability and UX in open source projects. The key areas include understanding contributions to UX made from developers, users, and UX designers. Because the socio-technical environment of FLOSS projects is unique, including the distributed nature of collaborations, and crowdsourcing design ideas, new ways of understanding UX work are needed. I will present summaries of two studies and a new space currently in its nascent stages of investigation. One study intended to open up the socio-technical gap for UX in FLOSS specifically addressing the participation of UX designers while the other characterized UX practices in two FLOSS projects. The new space includes finding, understanding, and making use of information found in open source design discussions for understanding user needs and user research.
History
Member for

7 years 49 weeks

Blog