Justin Erenkrantz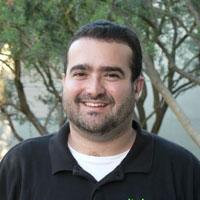 Web
Personal Website

www.erenkrantz.com

Affiliation Website

www.apache.org
Personal Information
First Name

Justin

Last Name

Erenkrantz

Title

President

Affiliation

The Apache Software Foundation

Short Biography

Justin R. Erenkrantz received his PhD from the University of California,
Irvine. His dissertation was entitled "Computational REST: A New Model for
Decentralized, Internet-Scale Applications". He serves as a Director for The
Apache Software Foundation and has been a long-time contributor to the Apache
HTTP Server, Subversion, APR, and Serf.
History
Member for

7 years 52 weeks

Blog