crowston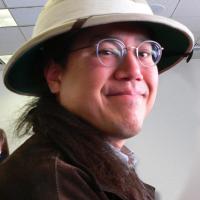 Contact
Mailing Address

Syracuse University School of Information Studies
348 Hinds Hall
Syracuse, NY 13244

Phone

+1 315 464-0272
Personal Information
First Name

Kevin

Last Name

Crowston

Title

Professor

Affiliation

Syracuse University School of Information Studies

Short Biography

Kevin Crowston joined the School of Information Studies at Syracuse University in 1996. He received his A.B. (1984) in Applied Mathematics (Computer Science) from Harvard University and a Ph.D. (1991) in Information Technologies from the Sloan School of Management, Massachusetts Institute of Technology (MIT).

Research Interests

Kevin Crowston's current research interests focus on new ways of organizing made possible by the use of information and communications technology. He approaches this issue in several ways: empirical studies of coordination-intensive processes in human organizations; theoretical characterizations of coordination problems and alternative methods for managing them; and design and empirical evaluation of new kinds of computer systems to support people working together. Specific topics include the virtual organizations, development practices of Free/Libre Open Source Software teams and the application of document genre to the World-Wide Web.
Web
Personal Website

http://crowston.syr.edu/
History
Member for

8 years 4 weeks

Blog