audris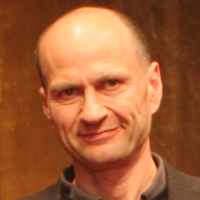 Contact
Mailing Address

Avaya Labs Research
233 Mt Airy Rd
Basking Ridge, NJ 07920
Personal Information
First Name

Audris

Last Name

Mockus

Affiliation

Avaya Labs Research

Short Biography

Audris Mockus
received B.S. and M.S. in Applied Mathematics from Moscow Institute
of Physics and Technology in 1988. In 1991 he received M.S. and in
1994 he received Ph.D. in Statistics from Carnegie Mellon
University. He works at Avaya Labs. Previously he worked at Software Production Research
Department of Bell Labs.

Research Interests

Audris Mockus conducts research of complex dynamic systems. He
designs data mining methods to summarize and augment the system
evolution data, interactive visualization techniques to inspect,
present, and control the systems, and statistical models and
optimization techniques to understand the systems.
Web
Personal Website

http://mockus.org
History
Member for

7 years 52 weeks

Blog